The ever-evolving jewelry and diamond industry requires a comprehensive approach to building a strong business.
Imagine a business that consistently produces quality jewelry, leave customers satisfied, and keeps them coming back for more. You don't have to imagine it for long. This can be your reality.
Let us help you solve the issues that are negatively impacting many jewelry businesses across the US today. Learn from an expert jewelry business consultant how to build and grow your jewelry company and increase the profitability of your store. Whether ecommerce or brick-and-mortar, our solutions are geared at helping you increase your profits.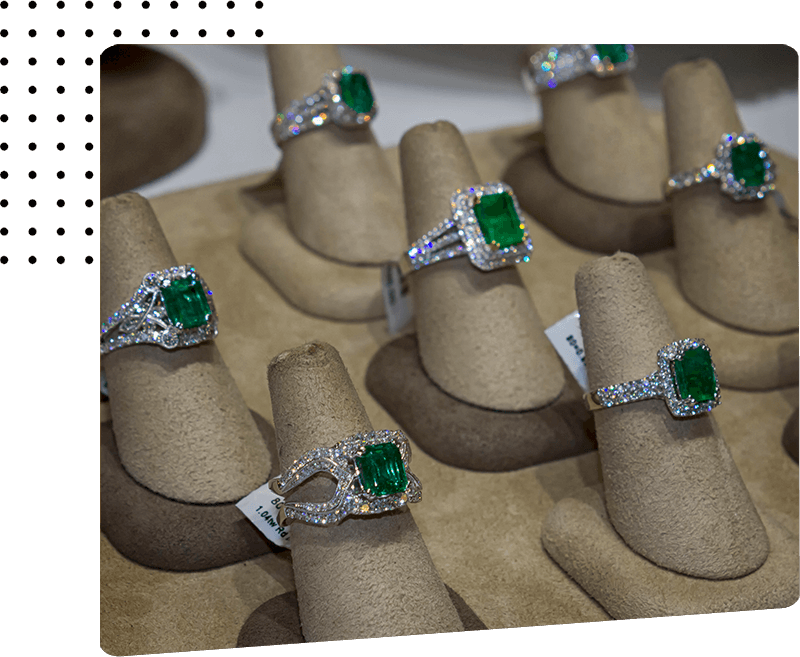 Our services fall under
four (4) core areas
Long-term business planning is crucial for growth and development. We help both corporate clients and emerging businesses/brands to develop the strategies for a long-term outlook.
Corporate/Businesses: We approach business development and corporate strategy from an experienced angle. Focusing on results for your business to grow, we help you review where you are and identify your goals for the business. We analyze the industry and competitive environment as well as your internal organization to find the strategies to achieve your goals.
Designers and brands: We help you devise the right strategies for the goals of your brands. We work on the critical elements that are needed to bring your brand successfully to market. Having worked with large companies, we can provide the strategies that will help your business to eventually grow.
We take a holistic approach to addressing your operational management issues. We determine what is affecting productivity or is preventing your business from growing. Businesses benefit from internal process improvement and the implementation of systems for quality assurance and safety, especially in a store setting. This also includes inventory control and lean manufacturing for better operational efficiency. We also help with procurement of resources for your operations.
A business is only as good as its staff. And the quality of the staff will determine the heights you can reach. That's why we help in recruitment and training for capacity building.
Recruitment: We help you source the ideal staff for your business. No matter the level at which your business is, it needs the right staff complement to make a difference.
Training: We provide in-house training to upgrade skills in jewelry making, design, marketing and sales. This is done at your convenience and tailored to the needs of your specific business.
Our marketing and sales services can help if you have been expanding sales and not seeing additional profits. It may be that you are not using the right resources, or you need to streamline internal processes. Or it could be that your marketing needs improvement to turn prospects into customers.
With our services, you can learn how to market your business and the best methods to attract new customers and retain a loyal customer base. We also show business managers how to incorporate and leverage internet strategies successfully.
Every business can benefit from the insightful eyes of an external consultant. One who knows the industry and can spot the opportunities and drawbacks within your business.